mining and recultivation
Aluminium is one of the most common metals on earth and is won through surface mining. The biggest mining areas are in Australia, China, India, Brasil, and Guinea. To keep the impact on the environment as little as possible, 80 % of the mining areas are recultivated, and another 18 % are developed for forestry and agriculture once mining finishes. Furthermore, 58 % of the energy requirements are met by climate neutral water power.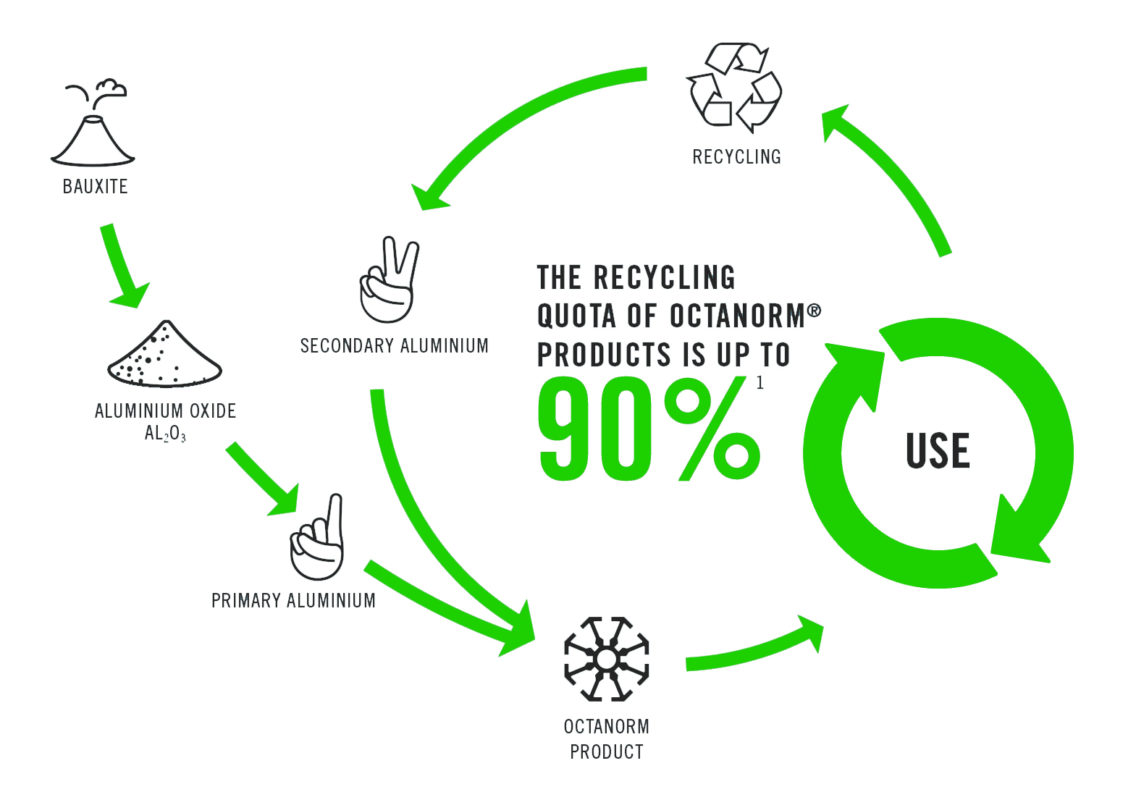 ENVIROMENT-FRIENDLY THROUGH OSPI
We can reduce the emission by up to 65 %, due to
our partnership with OSPI. Since the components
and most of the crew are already on site, the need
for travel and transport are reduced.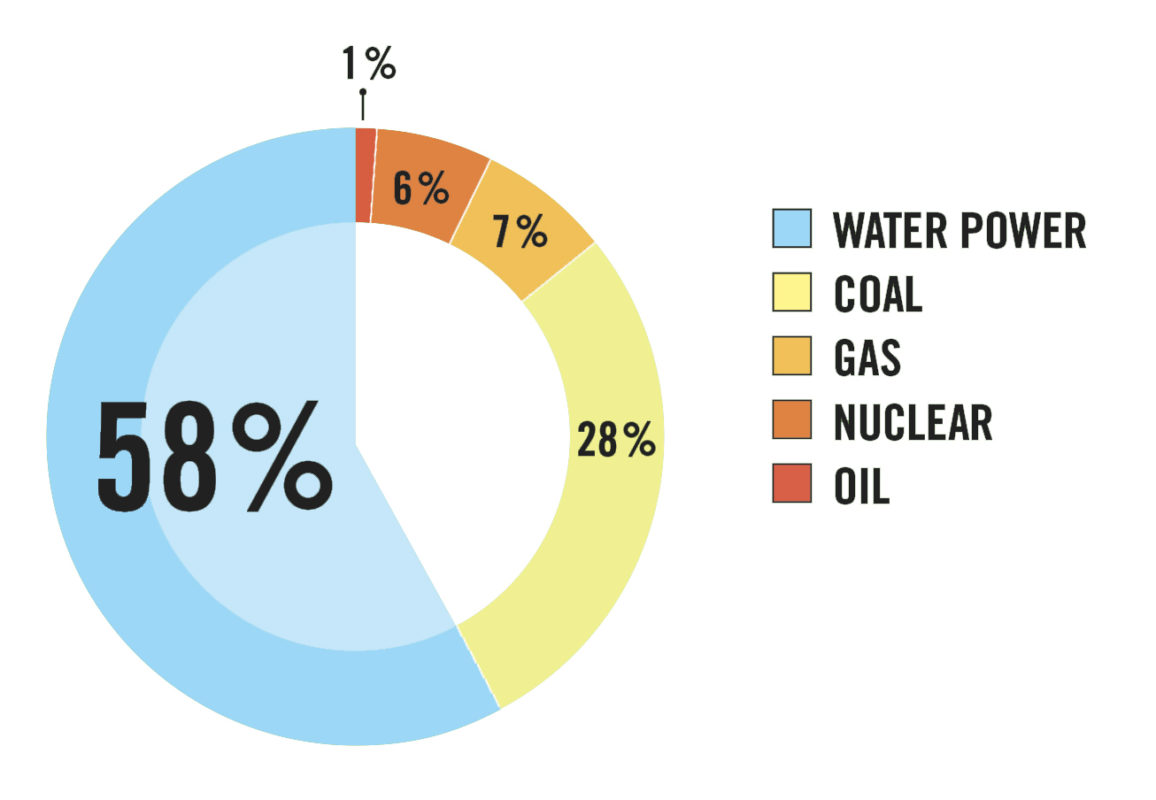 THE ALUMINIUM CYCLE
All OCTANORM® products are of high quality and durable.
Since our profiles and extrusions are pure enough, they can
be recycled right away at the end of their life cycle. Similarly,
offcuts and swarf from our production are immediately
reintroduced into the production cycle.